---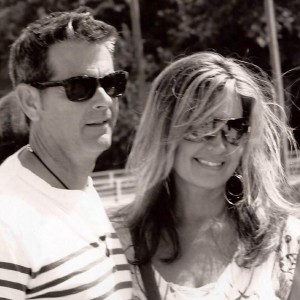 I'm Jeanette, and I'm a 15 year veteran in the security software business, a self-taught web designer and a blogger. I love the Wordpress platform for setting up bright, beautiful websites that are functional and easy to manage for both businesses and bloggers. I currently work with themes developed by StudioPress for WordPress, Pretty Darn Cute Design, and Restored316.  (Affiliate links included).
Design Background:
I was inspired to write my first blog post shortly after we flipped (and sold) one of our two houses, and before I knew it, I was a blogger! I instantly became hooked on coding (and Wordpress as a blogging platform). Around that time, my fiance was running his own brand identity and web design business in partnership with his brother, who was a graphic designer–both degreed and trained at UC. It was then that I fully immersed myself in digital media and design, and I started to sell corporate branding packages, web and graphic design services. I already knew HTML, and then began to learn Joomla, but eventually gravitated to Wordpress as my platform-of-choice for our personal blog. Soon, I began coding and learning CSS…and became the "resident expert" on Wordpress.
In addition to Wordpress web design, I also provide a few specialized services:

Graphic Design * Security & Plugin Audits * Speed Optimization * Setting up newsletters & workflows associated w/ Mailchimp * Subscriber Opt-In and Pop Ups * Free Printable Offerings  * Restricting content from RSS feeds * Members-only site access * User generated content (readers uploading projects directly to my site) * Forms with clickable options / menus with $$ tally sheets * eCommerce knowledge * Affiliate Marketing Ideas / Setting up shops * Heat mapping * Site tweaks based on user behavior
Email me if there is a specific function you are looking for, I'm happy to help!