BASIC WORDPRESS THEME SETUP  – starts at $350
Not included: theme purchases, customization services including graphic design work, structural theme edits, plugin purchases, theme upgrades, any stock images that are purchased as part of the final design. 
(Other themes considered on a case-by-case basis)
---
CUSTOMIZATION SERVICES: (Hourly design services) – $50 minimum order
For any work that requires specialized code or CSS edits (not covered above). Tasks include but are not limited to:
If your list is longer than 1-2 items or requires extensive CSS or major structural theme changes, then the $350 theme migration rate may apply. After you complete the design request form, I will provide feedback as well as the approximate time needed. 
---
RSS Newsletter Setup (Mailchimp only) – starting at $50
$50 Basic RSS Mailchimp newsletters, or an enhanced, personalized newsletter with social media, branding, blog categories and your picture. Click image to see examples and to learn more about this offering and how it's priced!
---
1-Hour Blog  Training / Consulting = $90 for 1 hour
Do you want to start a blog and need help on where to start? Or, have you lost your way with blogging? Do you need specific training? Or, are you overwhelmed with advice you're reading on the internet? This covers any technical training or blog coaching that you might need. Talk to me, LIVE as I help you work through these challenges. We will identify tasks that you can do to align your daily activities with your long-term blogging goals. My goal is to provide objective feedback and give you clear next steps on growing your blog. While this is a business focused consultation, it puts your readers FIRST, and will help you optimize your earning potential, no matter how big or small your blog following is.
Our consultation may include, but not limited to the following: 
---
Not currently offered:
---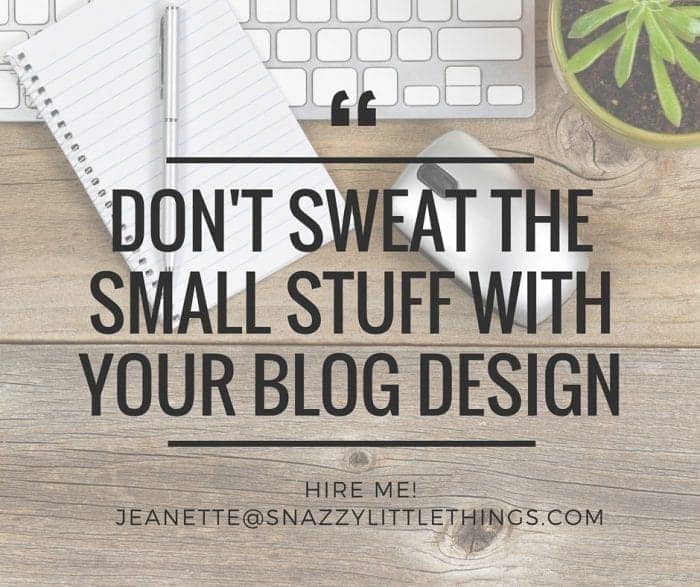 All the best, and I look forward to creating a gorgeous new website design!