My goal is to help you beautify and improve the function, the flow and the security of your WordPress blog on the Genesis framework. Book your free phone consultation…we'll chit chat about your short and long term blogging goals and discuss how I can help you optimize your WordPress site!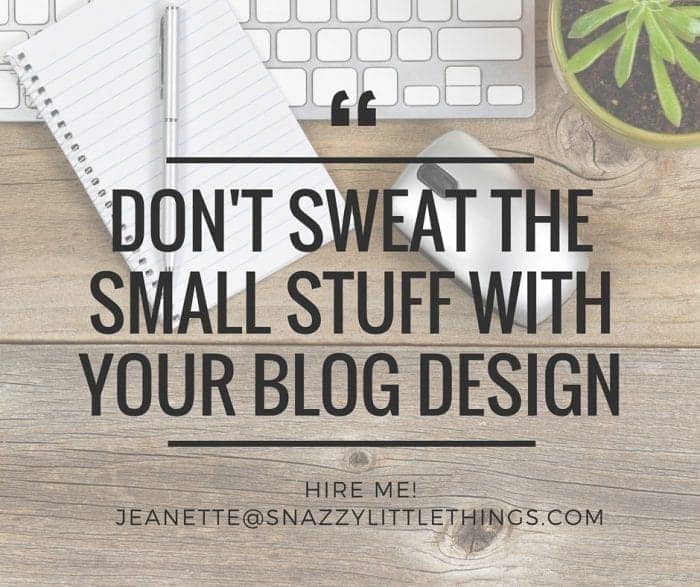 I've been an IT security consultant for many years, and my husband and I ran our own brand identity and web design business, which we later sold. I love to set up new blogs, but can also transfer WordPress themes on the Genesis framework. I have the capability to set up very specialized functions on your site such as:

* Security & Plugin Audits * Speed Optimization * Setting up newsletters & workflows associated w/ Mailchimp * Subscriber Opt-In and Pop Ups * Free Printable Offerings  * Restricting content from RSS feeds * Members-only site access * User generated content (readers uploading projects directly to my site) * Forms with clickable options / menus with $$ tally sheets * eCommerce knowledge * Affiliate Marketing Ideas / Setting up shops * Heat mapping * Site tweaks based on user behavior
---
Menu of Options
Your choice of theme options (visit this page for a list of my favorites)
Includes general site cleanup
Color palette edits
Placement of social media icons
Basic sidebar placement or cleanup
Basic menu setup with dropdowns
All clients receive their own, private project management portal and their own test site (click links for examples)
This simply serves as an example of what can be done to your existing WP themes!
---
Ala Carte (hourly) Design Services – $50 minimum order
If you're generally happy with your site's layout and logos, this option may be for you! Ala carte services require a $50 minimum and may include 1-2 tasks, such as:
Graphic design work + installation
Menu setup with drop downs
Personalized color palette matched to your brand
Font changes
Layout changes (1 or 2 sidebars, left or right, excerpts or full posts)
Social media icons placement
"About Me" sidebar widget
Facebook like box
Instagram widget
Subscribe box
Basic sidebar Adsense ad installation (non-DFP. Up to 3, standard sizes of 160×600, 300×250, or 728×90 only)
Archive drop-down & search box
One week post-installation support to review any questions you have about your design or maintenance
Self-hosted WordPress blogs only
I will provide feedback as well as the approximate time needed. If your list is longer than 1-2 items, or requires extensive CSS or major structural theme changes, then the $250 theme migration rate will apply. See my rate sheet for more information.
---
RSS Newsletter Setup (Mailchimp only) – starting at $50
$50 Basic RSS Mailchimp newsletters, or an enhanced, personalized newsletter with social media, branding, blog categories and your picture. Click image to see examples and to learn more about this offering and how it's priced!
---
1-Hour Blog Training / Consulting = $90 for 1 hour 
Do you want to start a blog and need help on where to start? Or, have you lost your way with blogging? Do you need specific training? Or, are you overwhelmed with advice you're reading on the internet? Talk to me, LIVE as I help you work through these challenges. We will identify tasks that you can do to align your daily activities with your long-term blogging goals. My goal is to provide objective feedback and give you clear next steps on growing your blog. While this is a business focused consultation, it puts your readers FIRST, and will help you optimize your earning potential, no matter how big or small your blog following is.
Our consultation may include, but not limited to the following: 
A review of your site (based on information you provide in the blog consulting questionnaire)
1 hour, live video consultation (one-on-one) – review of findings
Actionable goals that you can implement yourself (based on your own personal skill level)
Feedback on blog aesthetics, general workflow as I experience your blog as a first time reader
Site speed testing (results with recommended actions)
Automation tips
Monetization suggestions
Brand outreach ideas
Habits to form when preparing for a post
Social media sharing tactics to quickly boost engagement
Plugin review & security recommendations
Recommended training from industry experts
Much more, (depending on the results of your questionnaire)
Start by filling out my blog consulting questionnaire, then schedule a time on my calendar below!
---
Not currently offered:
Site backup — you MUST do this yourself
Major code cleanup
Blogger-to-Wordpress transfers and cleanup
Host transfers
---

---
I'm starting a new blogging series based on my own personal experiences. Here I'll talk about blog growth, how I maintain a personal connection with my readers, blog automation, what tools I use to maintain my sanity, and more!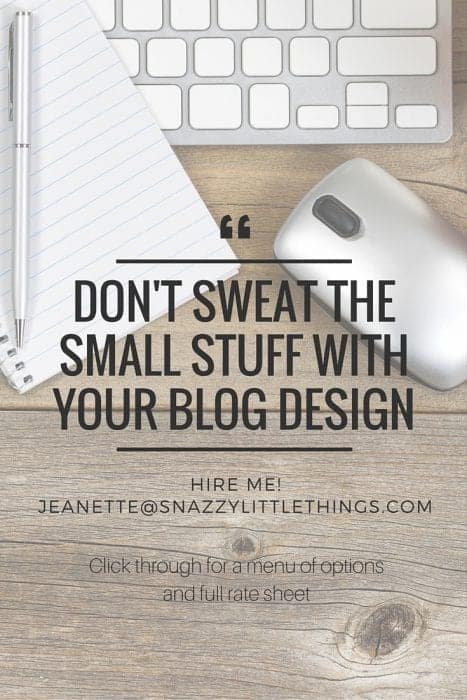 All the best, and thank you for your support!